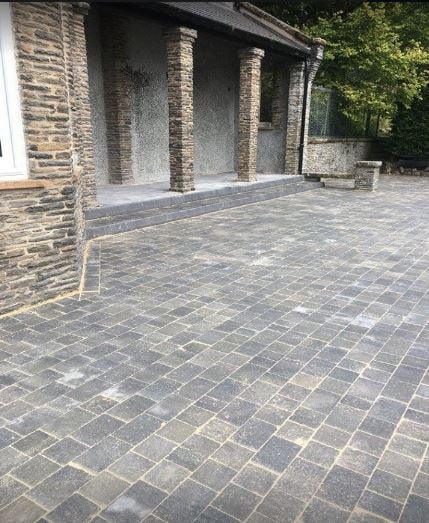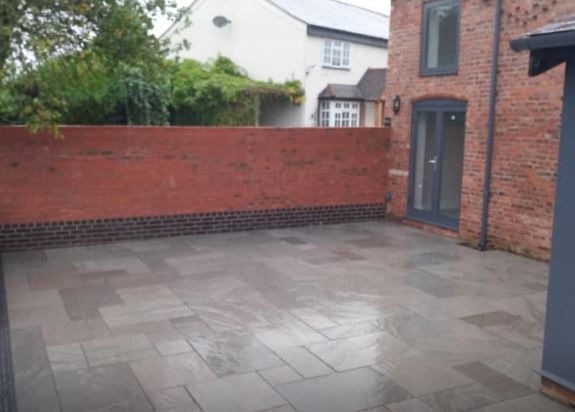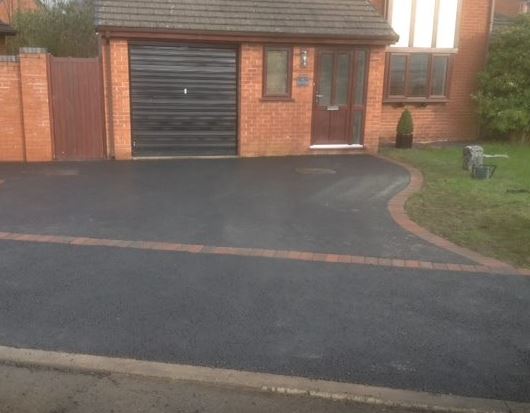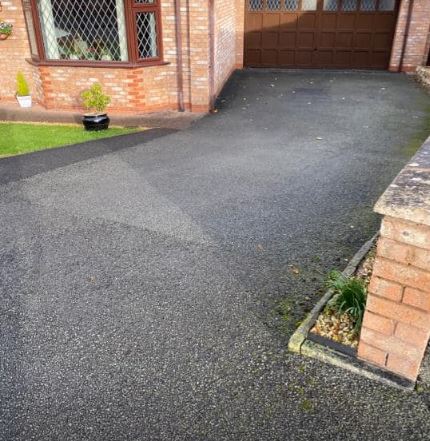 Ruthin - Denbigh - Chester - Wrexham - North Wales
As a specialist company we offer the complete service. Be it a patio or drive we can help with all your requirements. With over 15 years experience in the industry we can handle all type of work, large or small. We would be happy to talk to you about your needs and offer expert advice as to your options. Whether you're looking for a new paving for your patio or tarmac for your drive we can help. Our specialist staff can ensure brilliant results every time. Nothing is left to chance and attention to detail has been the cornerstone of our success. Our aim is to ensure that all our customers are entirely satisfied and all our work is fully supervised from start to finish. If you need paving work for your patio or tarmac for your drive in Ruthin, Denbigh, Chester, Wrexham or anywhere in North Wales then please contact us.
Please see below pictures of recent work for a new driveway in St Asaph. The old driveway was removed, stones added and compacted before laying two layers of tarmac to complete the work.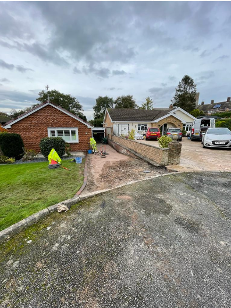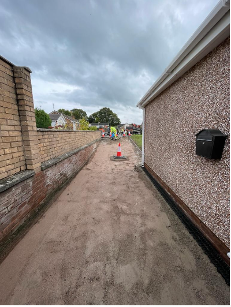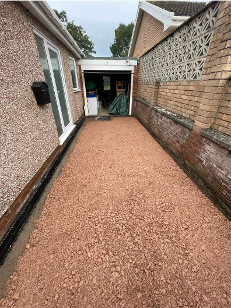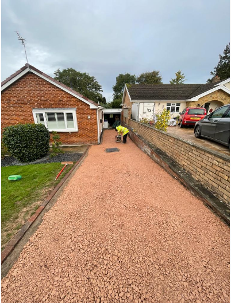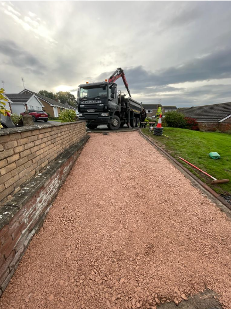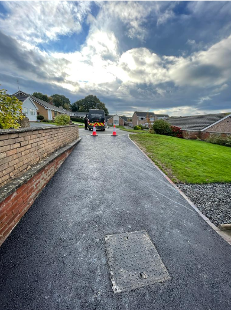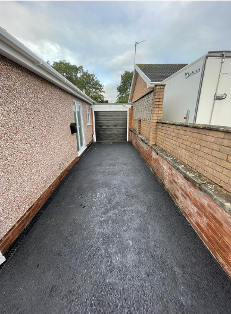 Great job laying semi-permeable tarmac on our drive ready for the pebble resin. The team of about 5 or 6 laid the tarmac in no time, friendly, efficient and a clean and tidy job.
Leigh Roberts.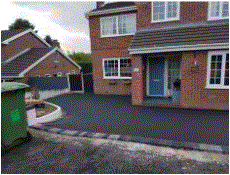 Admin Office : 01824 702026 email: ceri@gjteeson.com
Garry Teeson: 07837 371075 email: info@gjteeson.com
Huw Price: 07748 905147 email: huwprice@gjteeson.com (Contracts Manager)
"The driveway looks really good. After speaking with the house manager he has complimented everything saying the guys on site were really professional and the work was excellent, thank you."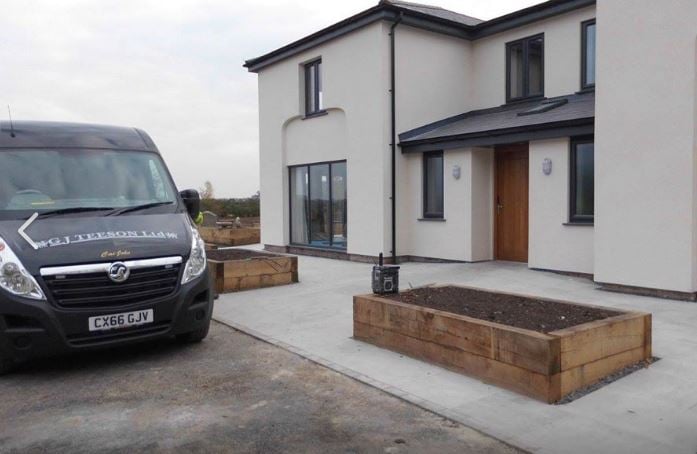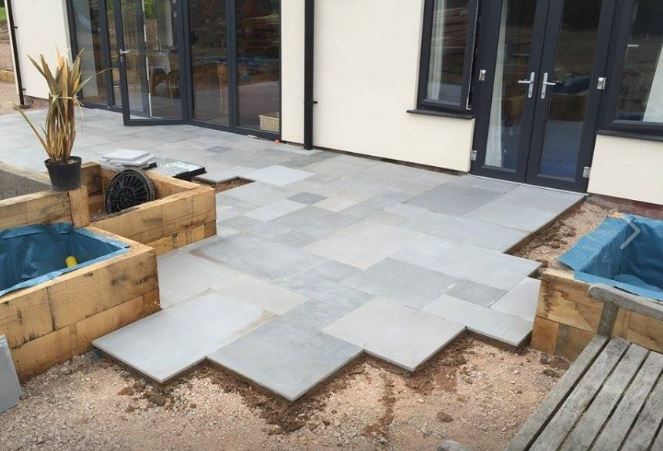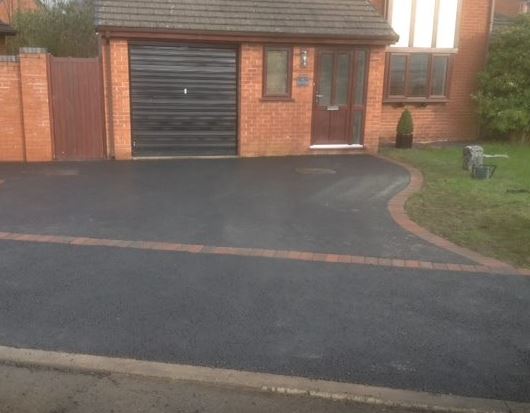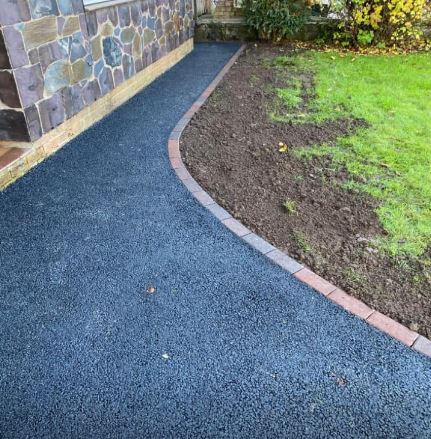 © Copyright G J Teeson Ltd